Hey Rugby Lovers, Ruggers, and Rugby-Adjacent Peoples;
Welcome Back! I can't believe we're here. I'm finishing this up on my train ride to Ottawa from Toronto. The tournament literally starts now. But before it does and the Rogues disappear into a frenzy of playing and celebration, let me give you one last update.
We've been crazy busy. There's been our last few weeks of training; we went to a Rugby 7s tournament; we were invited by the Vancouver Whitecaps to parade a pride flag for their opening ceremonies during their game against the Chicago Fire; and we also had our final series of fundraising at Pumpjack. We even marched in Vancouver's Pride Parade! It's been hectic, I tell ya!
Anyways, catch it all after the break.
Training
Training got harder, more intricate. The coaches would push us hard and then ever so slightly harder the following practice. The momentum is building. We've put the individual drills we're learning into the context of the whole field… and it's exciting. It started rough, yeah, but we're a tenacious and talented crew; 20 minutes later and it almost second nature.
Brian Moylett, our newest coach, is just fantastic. He's been training us the past few weeks and will be for the remaining practices to get us in tip-top shape for Bingham. Everyone just loves him; he's got such a great attitude towards teaching us the sport and he really makes everyone feel included. On top of all of that, he's got a Masters in rugby coaching?! I didn't even know that was a thing! It shows though: his knowledge is infinite and he's got a great answer for just about everything. I guess that's what you get from a BCRU coach. We're so lucky to have him!
Highland Rugby 7s
A group of core Rogues went out to represent us at the Highland Sevens tournament in Maple Ridge. This was a great opportunity for us to get some practice in open field attack and defence, as well as a chance to test out the exciting running rugby style that the Rogues have been developing under the skilled tutelage of Coach Brian. The Rogues were very competitive! We got a convincing win against a team that made semifinals and a narrow loss to a team that ended up in the finals. The Rogues back's captain, Sam Whitman, won the drop kick competition!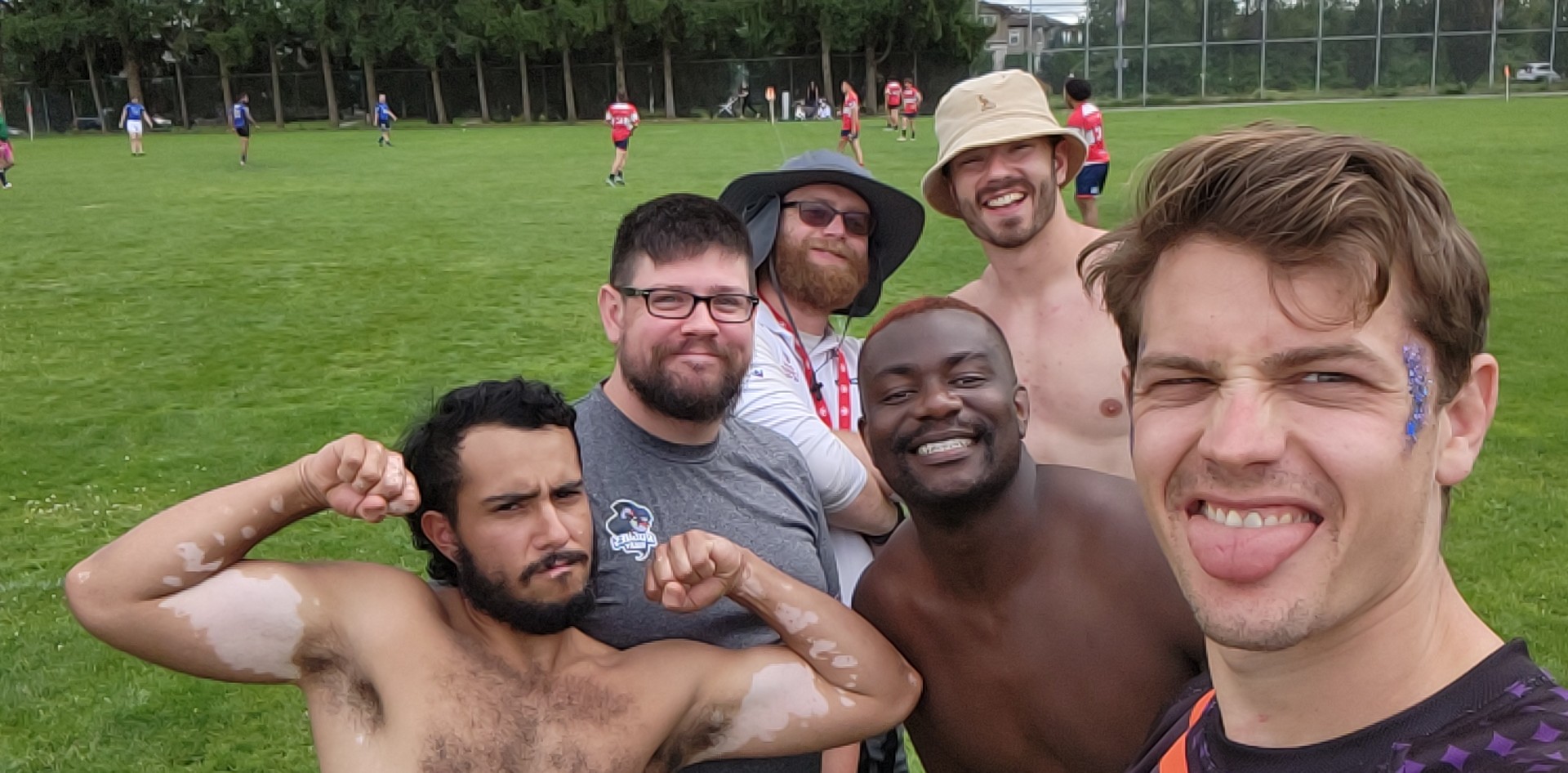 Whitecaps
The Rogues were invited to the Vancouver Whitecaps vs the Chicago Fire soccer game on July 23rd as a part of the Whitecaps' pride month of games. The Whitecaps graciously provided us with a bunch of free tickets and we got to unfurl the pride flag out on the pitch during the opening ceremony. What a momentous event! Truly, it was surreal to be out on the pitch waving a rainbow flag in front of an entire stadium. This is such an important moment in the history of queer sports. Visibility is such an important part of the fight towards equality for all queer peoples. So, on behalf of the Rogues and IGR, I would like to thank the Whitecaps for giving queer sports the visibility they deserve on the mainstream
Pumpjack BBQ
The Rogues hosted a couple of fundraising BBQs in the patio of one of sponsors, the Pumpjack Pub. We served meat (and non-meat!) to hungry bar-goers and also sold t-shirts and stickers! Sunday is always a great energy at Pumpjack and it was nice to mingle with the community and get a chance to show off some of our team swag! If you missed those two BBQs, don't fret: we'll be hosting more BBQs in the future and you'll get a chance to chat with our team then.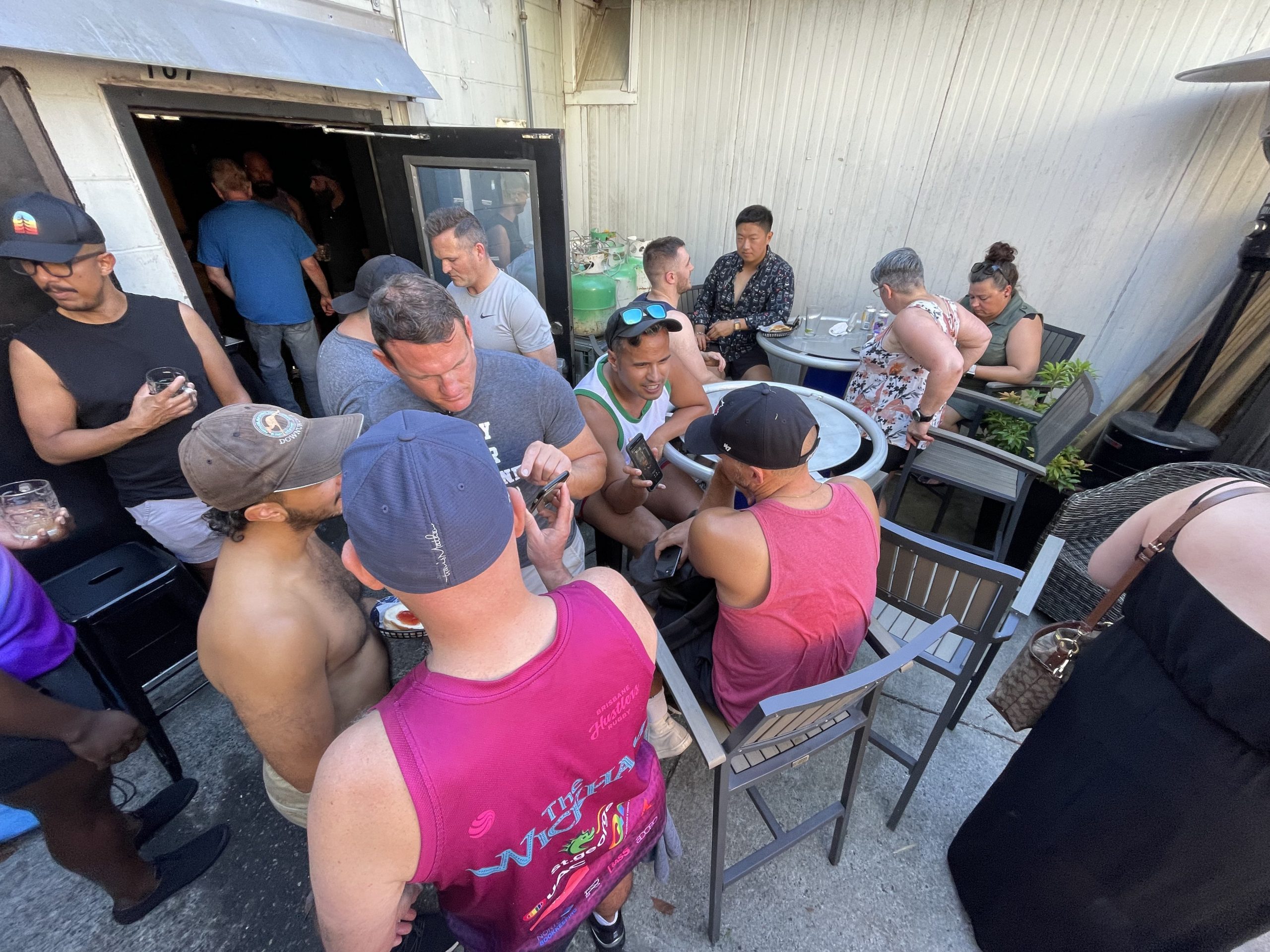 Pride Parade
The Rogues marched in the Vancouver Pride Parade during the August Long Pride weekend. Such a fun event! It was a great opportunity to show Vancouver that rugby really is for anyone, from any background and of any sexual orientation. We performed line-outs for the crowd, did some scrums, and played catch with the crowd. We were fortunate enough to be joined by some players from our host club, the Meralomas, who wanted to show their support for our team and for queer peoples in sports. We even got to show off our the tour jerseys that we had made for Bingham!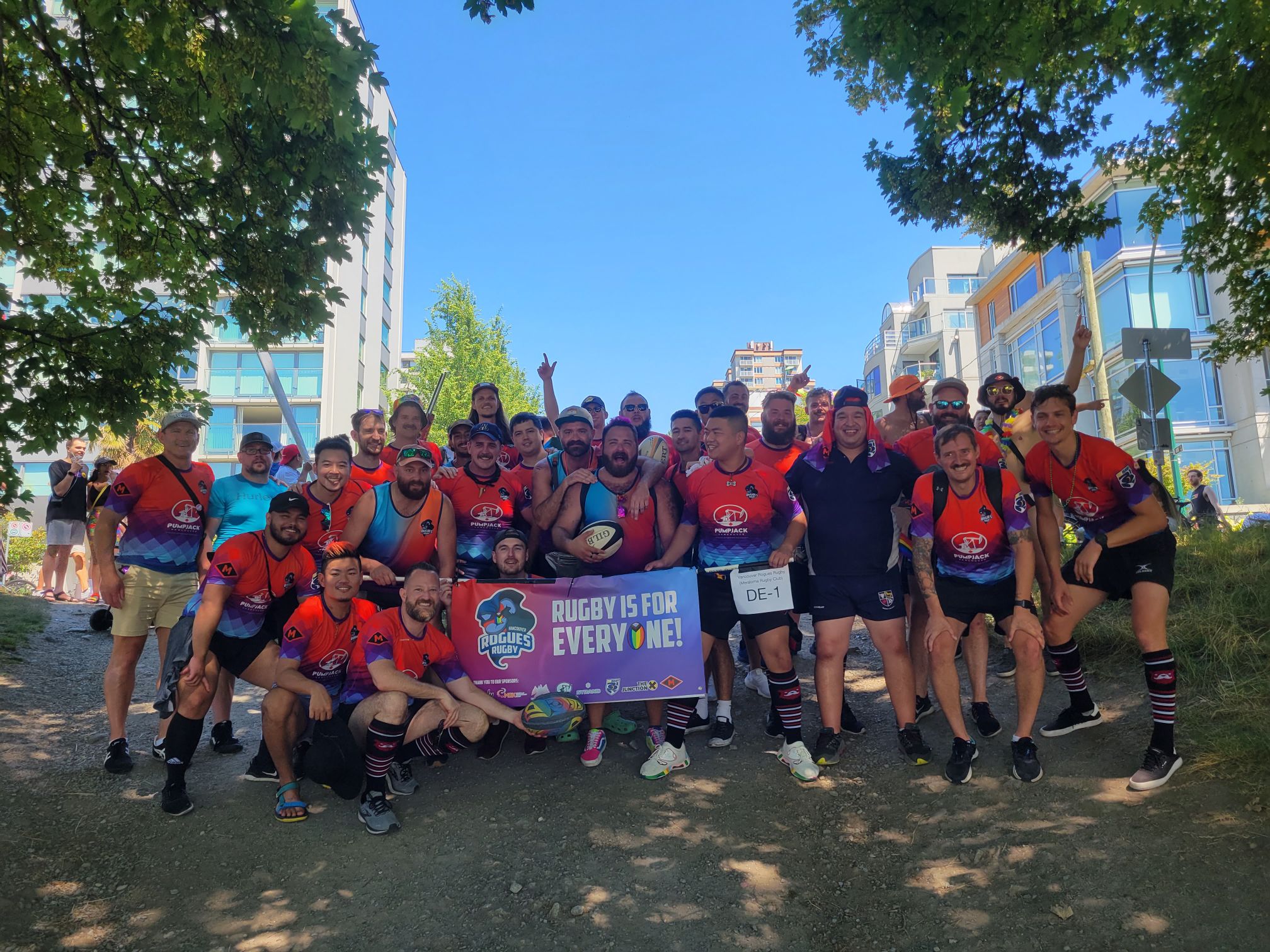 Bingham is going to be a real test for us. A chance to show how much we grew in a year to our fellow gay ruggers and figure out how good we really are. We'll have our challenges, for sure. But the truth is, no matter how we do at Bingham, it'll be a success.
That doesn't mean we're not going to take it all.
Catch you later!
Sal