Hey Rogues Superfans:
Today we continue our little blog-journey documenting the Rogues as we get ready for Bingham! Since we spoke last, we've been training, had a couple of games with some friendly teams, and are now on a little break prior to our final run-up to Ottawa (oh god it's so soon I'm already catching butterflies in my stomach). Catch it all after the break!
The United Game
On June 12th, the Rogues faced long-time Rogue supporters United out at their home pitch in Burnaby! It was a blisteringly hot day in the middle of "June-uary", which was a nice little reminder of what the conditions are going to be like in humid Ontario when we travel to Ottawa for Bingham.

Though we had a hard-fought match against United, unfortunately the Rogues did not take the win that day. However, it was fun getting out to play against some of the folks who have been coming to our games to support us when numbers were thin. It doesn't help that they play at a higher level than us, but it was definitely good practice. Overall, we had a great time.
The day ended with some pitch-side beers, and ultimately with a wild-goose chase around a community center looking for change rooms.
The Seattle Trip
Over the weekend of June 18th and 19th, we went down to Seattle to play a friendly match against the Seattle-local gay team, the Quake! We have been anticipating this one for a while as this will be the first time the new Rogues are playing another queer team. Man, how exciting! We've heard that they're great; they've been a top contender at Bingham before. Finally, a test to see how good we are against some competition we'll actually see in Ottawa. Last summer, we had the privilege of hosting Quake player EK for a week. He even came to a touch tournament with us in Chilliwack! We made good friends with him
Kickoff was at 1pm on Saturday. For me, that meant getting up at 6, hitching a ride with friend, teammate, and star-centre Ernest and a few other teammates, and doing our best to be prompt and punctual. I know, rare for the gays. Frankly, if it wasn't for Ernest, I doubt we would've been so organised.
The ride up was nerve wracking: making small chat, listening to tunes, and trying not to get into my head over the game in the afternoon. We arrive at 1130; just a bit later than we had hoped, but still early. It's a gloomy Saturday in the PNW. Somehow it's June and still the weather is rainy and overcast. I'll take it over the heat domes of last summer, though. I learn that the field we're playing on is astroturf. It's hard, filled with rubber, and not nearly as inviting to dive on like the grass pitches we're used to. It's just more fuel for the mix of nervousness and anticipation I'm feeling.
We start getting news from the team: people are stuck at the border.
"We're still here. It's been 2 hours."
"God the lines are moving so slow."
I guess leaving early was the right play. Some of our team zooms through with Nexus passes, but many are held up due to long lines at the border.
We're nearing noon and our team has barely assembled. The Quake is starting to warm-up. It's intimidating. There's so many of them. Maybe 30, maybe 40? I'm not sure. We're barely slated to have 17, let alone 20. The fire in my chest continues to build.
We get changed and start warming up with the 10 or so of us that have arrived. It helps. Keeps me distracted from the clock. We push the start time back a bit, but we only have the field booked for so long; the game has to start eventually.
Just in the nick of time, our head coach Brennan, our physio Lauren, and two more players show up. Whew. We're all here. I think we've got 19 players in total.
The game begins. The Quake win the coin toss but are gracious hosts and allow us to receive the first kick. The Quake boys are big, the field is scary, and there is a lot on the line for us. We want to know how good we really are.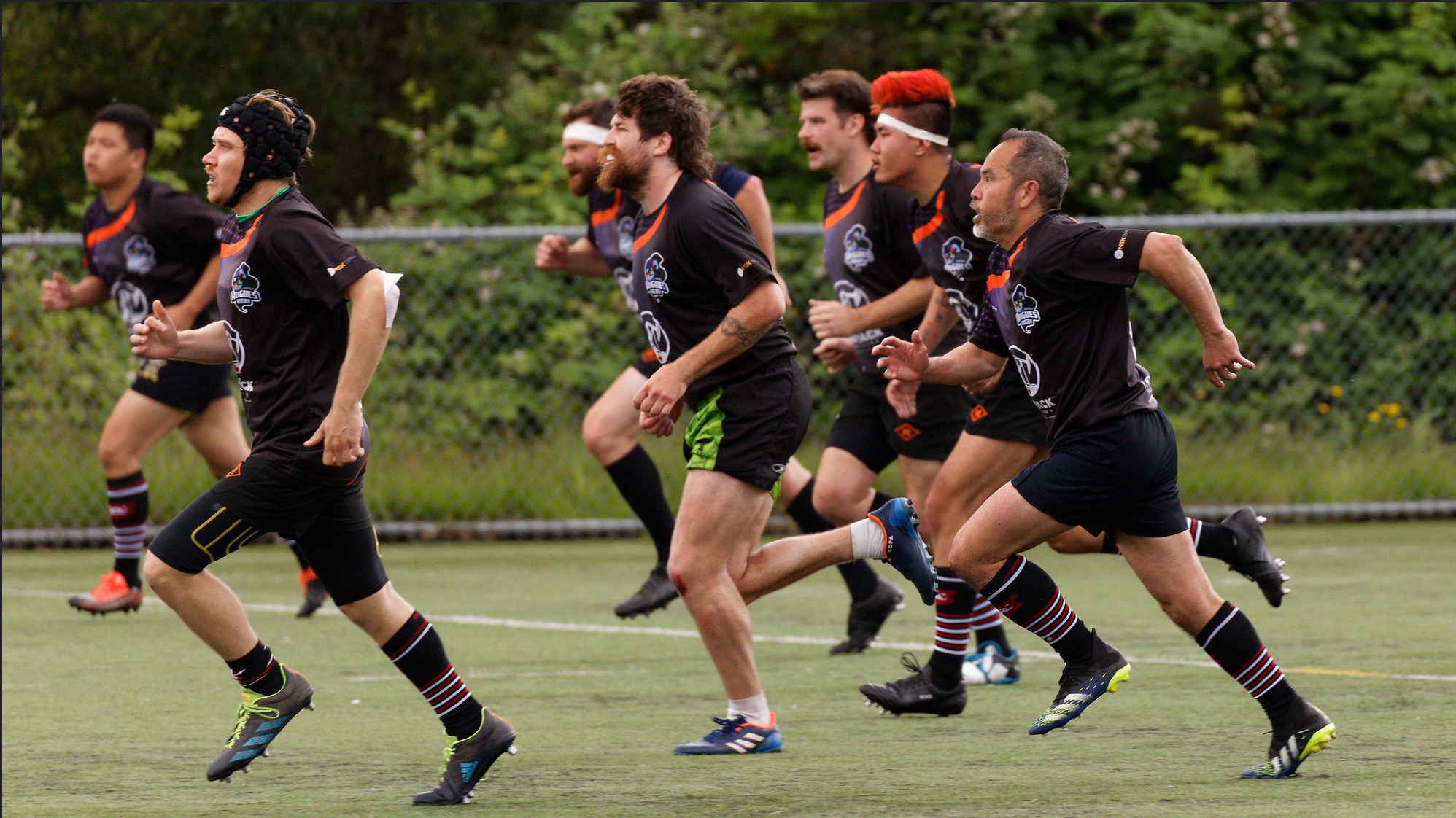 We get the first try and convert it; the score is 0-7 for the Rogues. Then, over the next 30 minutes, the Quake score two, and one is converted. The half ends and the Quake are up, 12-7. It's shaping up to be a much closer game than we thought. But they've got lots of substitute players and there's still 40 minutes to play. We're adamant. We know we can win.
The next 40 minutes are hard fought. We're in the last 10-15 minutes. We're down by 3. It's 17-14, for the Quake. We score another try, but miss the conversion. Up by 2, now. 17-19. The Quake are pushing back, not giving us a single inch that we don't take by force. There's a minute left. We score another try. We're up by 9! We receive the ball, and Brennan yells at our winger Leo: "Kick to touch! Kick to touch!". Leo does a short little boot, kicking the ball out. The whistle blows, the game is over, and we won. The final score was 17-26, for the Rogues.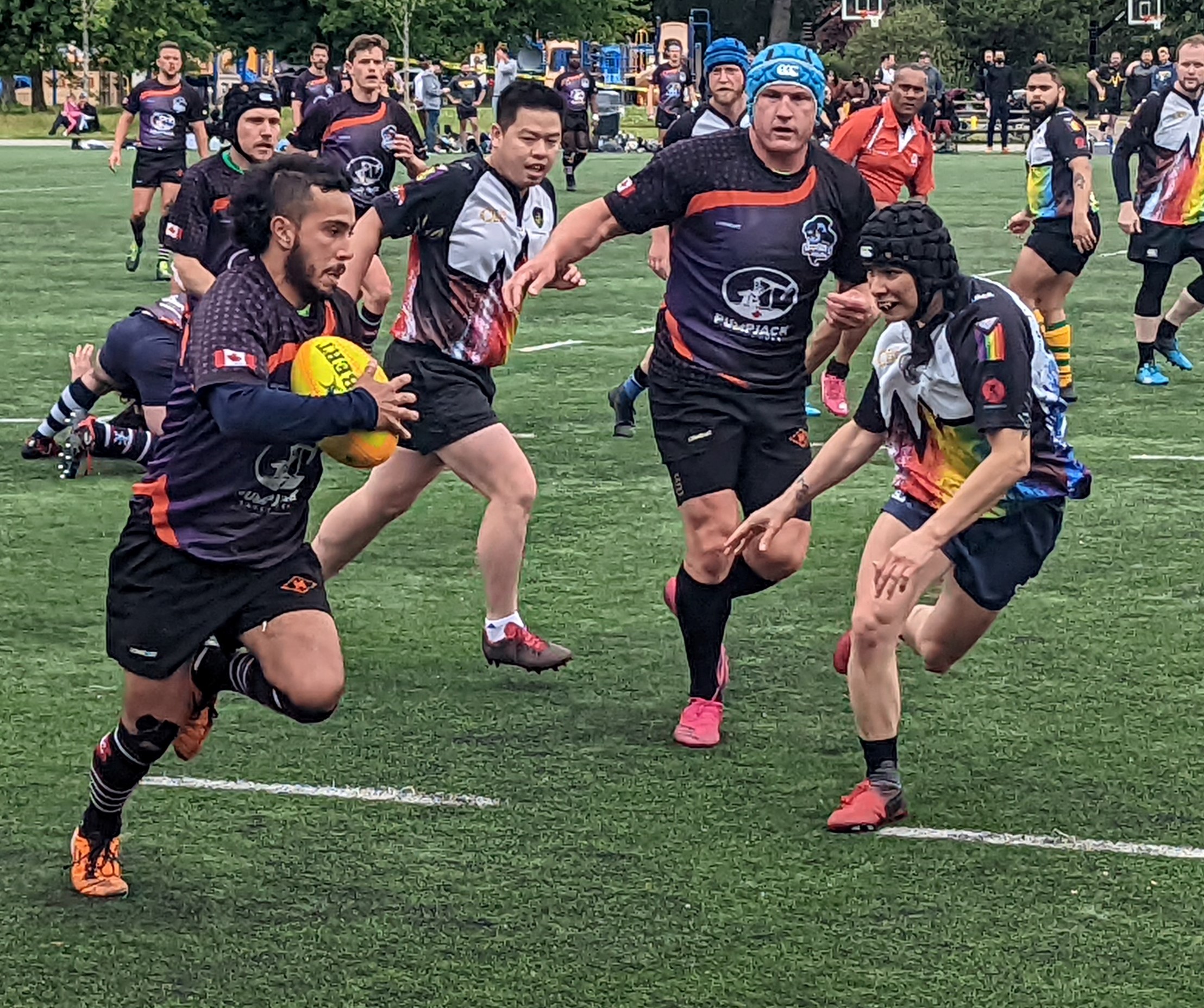 What a great moment for us. The Quake put up a hard fight, but our sheer determination won out on that Saturday.
After the game, the Quake hosted us at their local watering-hole, The Cuff! Teams picked the best forward and back from both teams for a boat race of 4 on 4. Though we did our best, the Quake took that win from us.
The rest of the evening was spent socialising with the Quake and hopping around some of the bars in Seattle's gay neighbourhood Capital Hill. The Rogues were energised off of our second win making for a celebratory evening. The next morning, the Rogues convened in the hostel sitting area for a complimentary breakfast before we all trickled back up to Vancouver.
Wow, what a trip! Thanks again to the Quake for being such great hosts!
A Brief Respite
With the Quake game past us, we only have 6 weeks until we're in Ottawa for the Bingham Cup. As of this posting, we're actually on a break; training is paused for a few weeks since we don't have any games scheduled. I think it's much needed. We had barely stopped since the end of the regular season and I think a lot of us pushed ourselves in Seattle. There'll be Touch Sundays and some other little tournaments, but nothing that we'll actively prepare for. Some downtime will do us good before the final preparations for Bingham.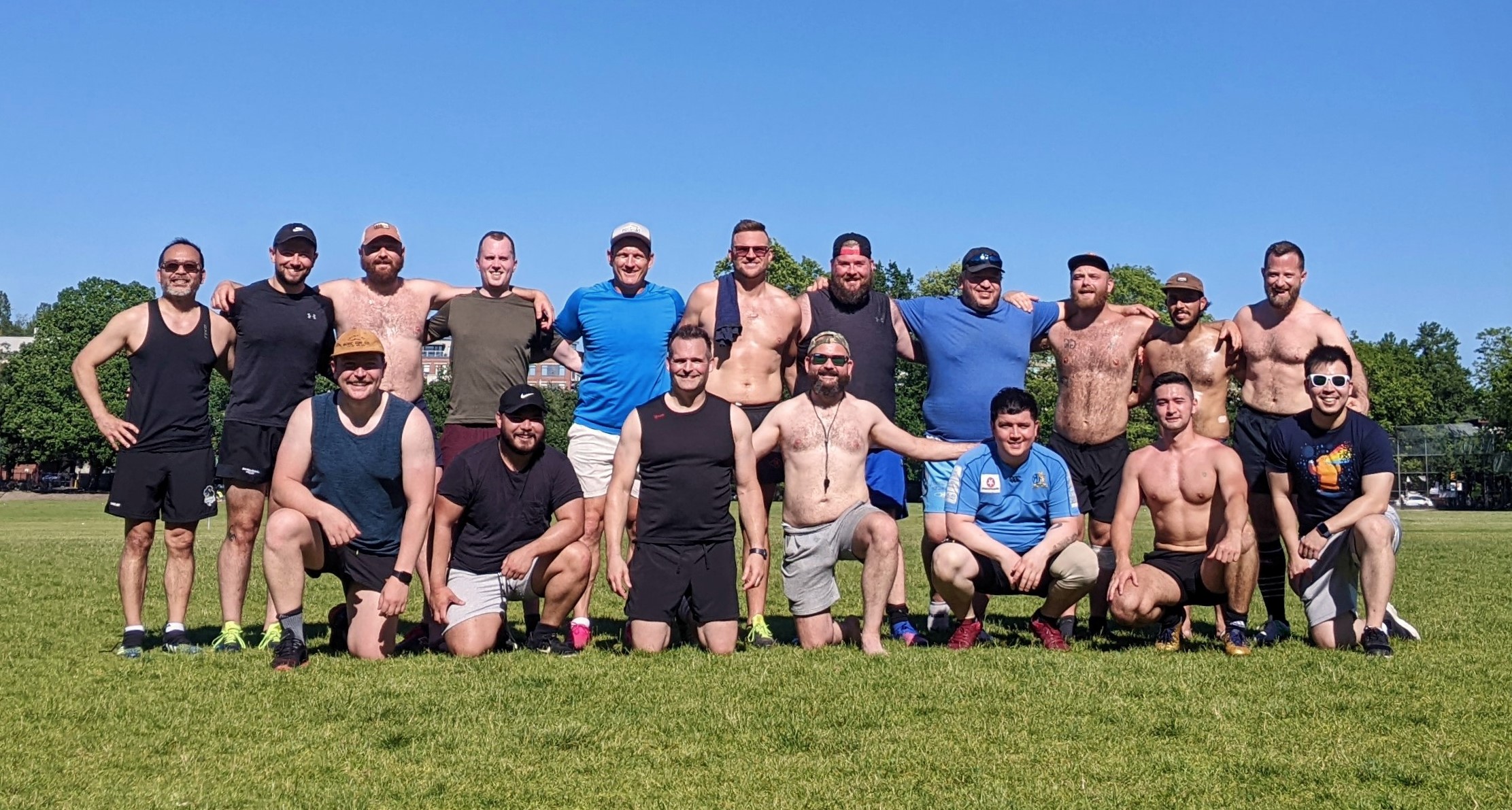 Alright, it's been nice chatting, but that's all I got for now.
We'll be in touch soon, don't worry.
Best,
Sal